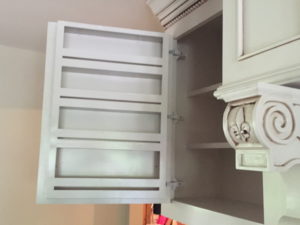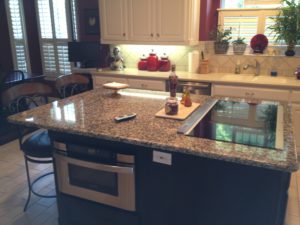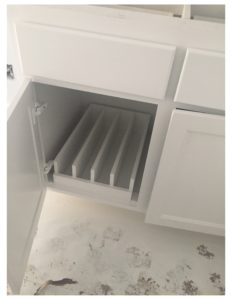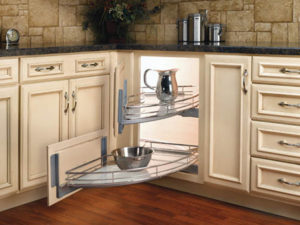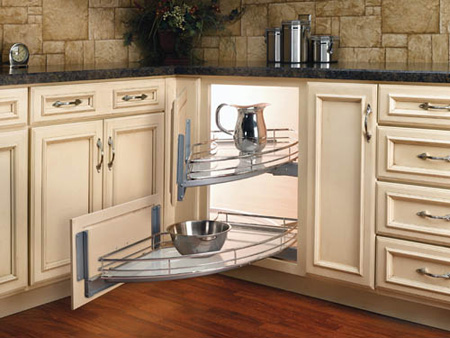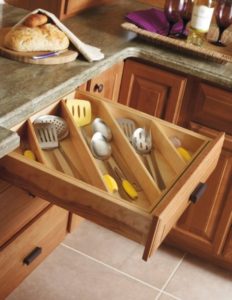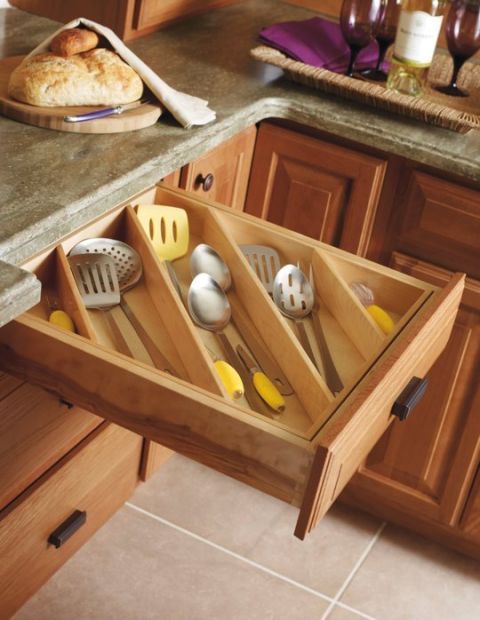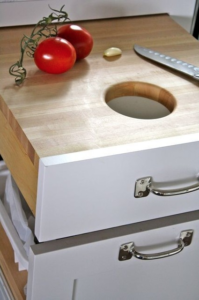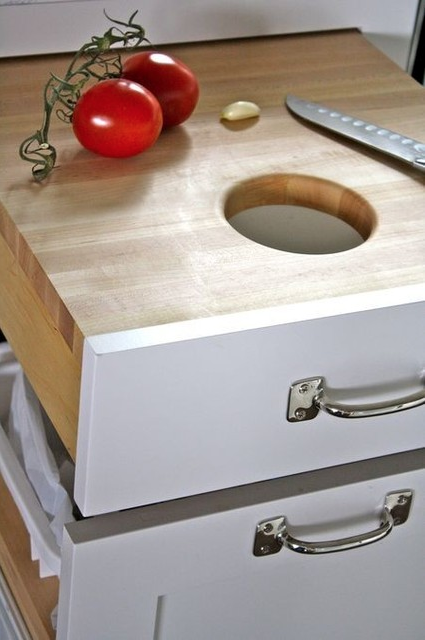 Are you remodeling your kitchen in 2018? Do you need some ideas on cabinetry and options that will really make your new kitchen space more orgnaized and more functional. The size and color of the cabinets is important but consider adding some features to your kitchen based on how you cook, entertain and store your kitchen implements.
Take some time to see how you work most efficiently in the kitchen and design your new cabinets with features that complement your style. If you like to cut vegggies at or near the sink, add a cutting board with an opening to below for the refuse. You can wash, cut and discard all at the same location. If you use large utensiles while cooking, add a divided drawer near the cooktop. Do you have an unused corner that could provide extra storage? Consider adding a lazy susan corner cabinet to maximize your space.
See other photos above for a couple of other ideas. Just use your imagination and see how you acutally use your kitchen to individualize the options and special cabinetry features for your remode.
Call Total Renaissance for help with any home remodeling project-214 395-5554.