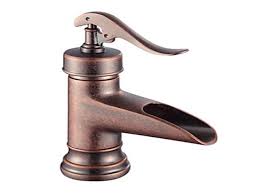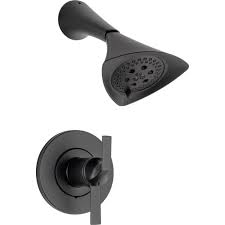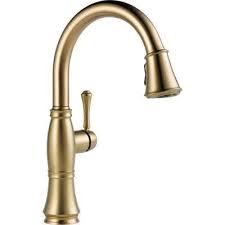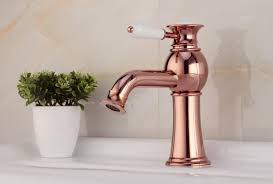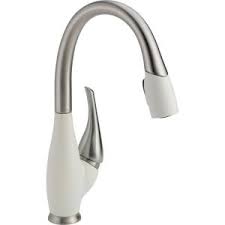 If you are considering making a simple change  to your home in 2018, that has a huge impact and is a way to update your kitchen or bath, consider changing out the faucets. Today there are so many styles and finishes, that really showcase your creativity. The faucets we are replacing today are builder grade faucets and faucets with finishes like brushed nickel, chrome and oil rubbed bronze. Although, these finishes are still being selected today, many of the styles have changed and to get a more current look, consider changing the faucet and the finish at the same time.
You will see copper sinks and copper faucets like the one shown above. A bold look for the bathroom or kitchen, it is especially rich looking when coupled with marble or quartz countertops. Copper does require a bit more manitenance that other finishes, but as it ages, it develops a beautiful patina. Also, copper "heals" itself so if it becomes scratched, over time that scratch will become darker and begin to blend in with the patina.
Believe it or not, brass is back! It is not your mother's brass though, it has a softer finish and is called names like Rose Brass, Champagne Brass andothers. If you love the look of brass for its ageless and vintage looks with some types of design styles, this is for you! It is durable, easy to find accessories to coordinate with and easy to keep clean. It is more expensive than chrome or brushed nickel.
Matte black is popular now since black is a classy color and is easy to match other surfaces to, like granite and cabinets. It is easy to keep clean, does not show dirt, but it it, too, is more expensive than other more common finishes. I have seen matte black faucets with red handles!
White faucets are for those of us who love a clean, sparkling finish. Often seen with a contrasting finish for the handles, white goes with everything! Fabricated from durable plastic or porcelain, this is easy to keep clean, does not show wate spots and works in many styles of homes. Porcelain can cause this faucet to be a little more expensive as well, and they can be prone to chipping!
Take a look at the choices that you can make today for any style, color and finish of faucet that you can imagine. Get creative and let your imagination run wild.  These choices are not all that is available but just a sampling of some styles and finishes that are new to the market today!