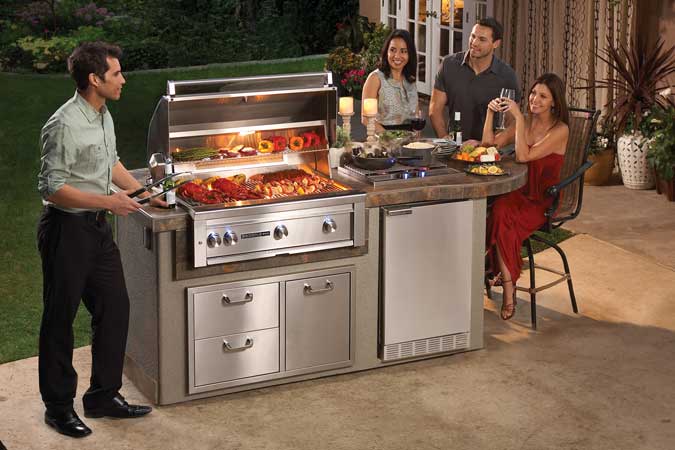 For Labor Day, many families enjoy getting together in the backyard for grilling burgers, steaks and hot dogs. This is  safe and fun way to prepare a meal, but keep these ideas in mind before you fire up the grill.
If your grill has a gas cylinder, make sure to store the cylinder upright and not in an enclosed shed or garage. Place it on a concrete block to use and wash the grease off with soap and water, when finished cooking. While you are cooking, stay close to the grill and make sure that children are a distance from the grill.
If you have not done so, inspect the hoses for cracks, knobs and screws to make sure the assembly is working properly.  Clean the burners, clean out the gas ports with a toothpick and burn off any grease that has accumulated. Scrape and clean the cooking grates and wipe both inside and outside with a soapy sponge to ensure that all is cleaned thoroughly.  Allow the parts to air-dry.
Happy Grilling!