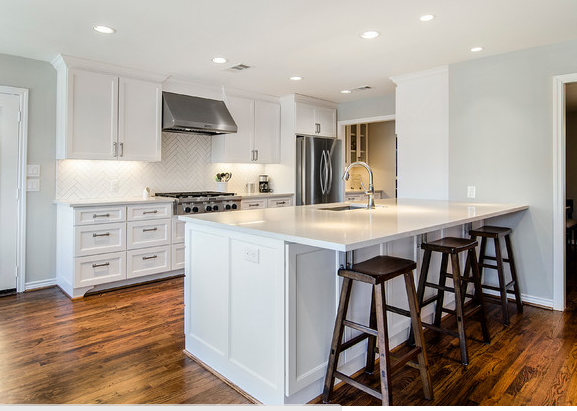 In today's homes, we love hardwood floors; both the engineered variety as well as nail down wood floors. If you install either of these in your homes, you have made an investment that can last for many years if properly maintained.
In order to keep your wood floors looking their best, it is important to sweep up dirt daily and wipe up spills as they occur. Once a week use only a cleaner designed for cleaning hardwood floors. Never use water. Water and wood floors don't mix. Neither do products that have ammonia, vinegar or any type of soap in them. These can damage the finish on the floor. Products with citrus or tung oil also can eat away at the surface of the floor. If you see the advertisements for products that contain paste wax, don't use them. They leave a residue on the floor. Never steam clean your wood floors-that is water!
If you care for your wood floors in the proper way, you will enjoy the beauty of them for a lifetime!