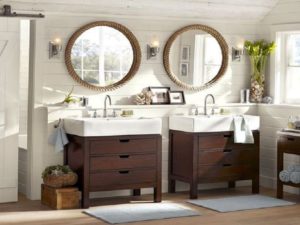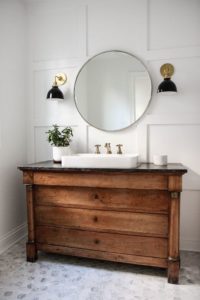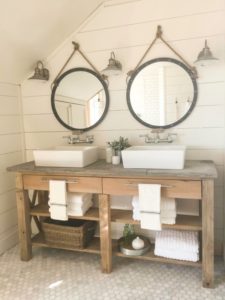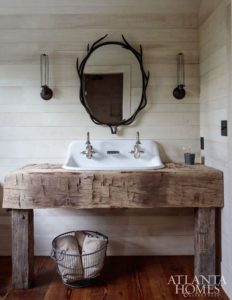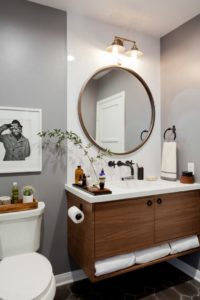 When redecorating the bathroom, do you always go back to the same old square or rectangular mirror? There is nothing wrong with that look; we have been using stained and painted frames for mirrors for the last few years and also the look of a  huge beveled glass mirror over a vanity is a typical application.
However, if you are thinking about a new mirror, consider a new look in the actual style of the mirror, too. The newest look is all things round or oval. Double round mirrors over 2 sinks, a large decorative mirror, embellished round mirror and even rustic looking round or oval mirrors give your bathroom a fresh and current look. Styles that are available range from traditional, to contemporary and all those in between. You can definitely find one that will fit with the style of your bathroom.
When selecting the mirror, take into consideration the size of the vanity and sink that you are working with. You don't want the mirror to be either too large or too small. You also need to decide how you will hang the new mirror, like a framed picture or with a decorative cable or rope.
There are so many choices available today; get creative and get shopping!