Many homeowners today are electing to install hardwood floors in their homes, including the kitchen!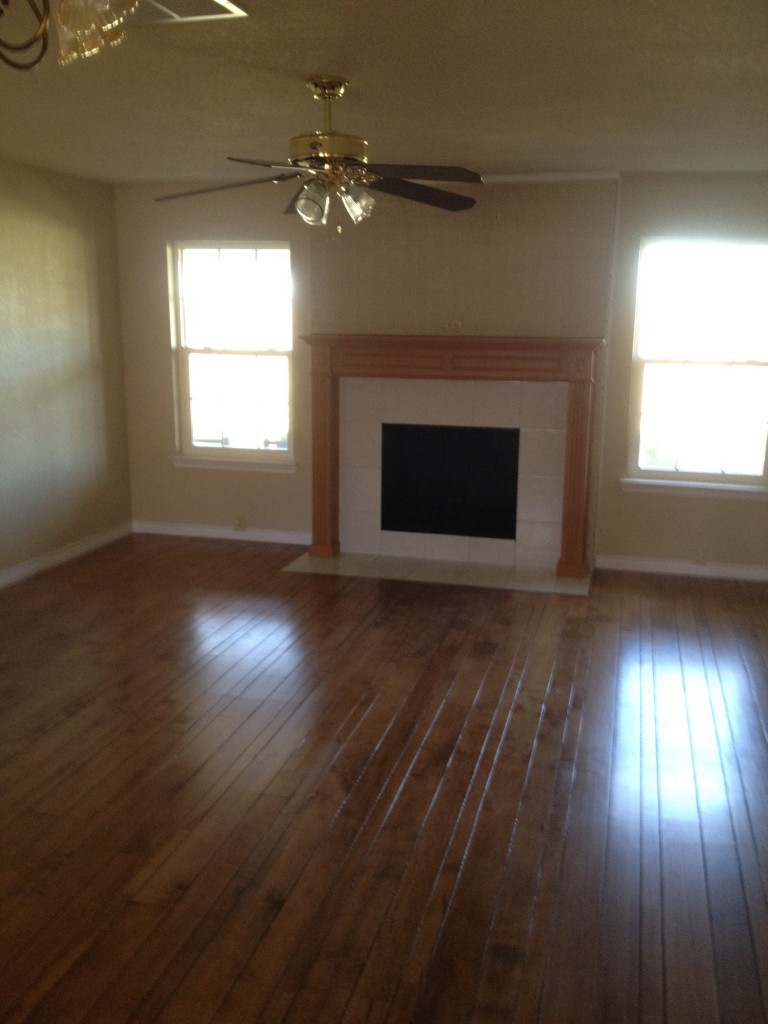 How do you know what to choose, solid wood or engineered wood? You need to consider your family lifestyle and budget when making a sound decision on wood flooring, no matter which room you choose to install it.The reasons for wood floor are many; wood floors are warm, sophisticated, have dimension, are available in many shades as well as being a more natural product than tile or carpet.
What is the difference between a solid hardwood floor and an engineered one? Well, a solid wood floor is made of solid wood planks generally 3/4″ thick. The width of the planks can range from 2 1/2″ to wider planks that have a more rustic appearance. These floors can be installed, sanded, finished and sealed in your actual room, but remember to allow some down time in between the stages for each application. If you elect to use a pre-finished wood plank, this can eliminate as much down time and you can use the floors pretty much right away. You do have to select a color of plank from the manufacturer's offering. If you opt for a solid wood floor, you have the ability in the future to sand down and refinish the floor as it needs it. These floors tend to be a more expensive option for the home due to a higher cost in the actual wood selected, and the sub-floor underneath, as well as less "green" for the environment.
Engineered wood floors are real wood floors! They are made of 3-12 layers of wood with a top layer made of wood veneer in the finish that you select. There are various widths and finishes that you can select in this style of floor. These floors can be used right away and are a beautiful option. Engineered wood floors are a truly "greener" option for the home and less expensive as well. These floors are less durable but stand up to higher humidity in the home environment. Engineered wood floors have a thinner layer on top that is able to be sanded so you will not be able to refinish this floor more than a limited amount of times.