If you are wondering about the current trends for the bathroom in 2018, take a peek at these ideas:
Set up a large piece of furniture in the master bathroom, like a chair or ottoman.  Use an oversized decorator rug on the floor nearby and the space is more than a bathroom!
Don't forget about the free-standing tubs that you saw last year. Not likely to go away any time soon, these tubs are gorgeous! Consider one that becomes the focal point of the bathroom-dream and soak!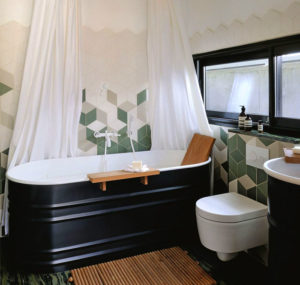 3. Use clean cabinets and simple knobs and handles if any are desired.
4. Patterned tiles on the floors, tub surrounds or at the vanity.
5. Use mismatched tiles for an eclectic look in the bathroom.
6. Use interesting wall art, not just bathroom art on the walls.
7. Include floor rugs that don't resemble to old school fluffy mats that go with the towel set. These rugs should look like they could be used in other rooms of the house.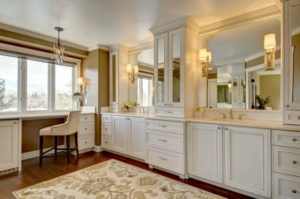 8. Round mirrors are all the range this year, making the space feel a bit more glamourous than a square one.
9. Mount your faucet to the wall above the vanity.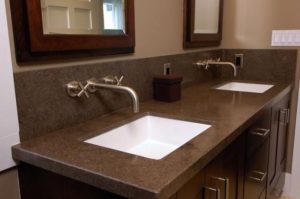 10. Use a furniture piece for your vanity rather than a typical cabinet vanity. It will add the "wow" factor to any bathroom.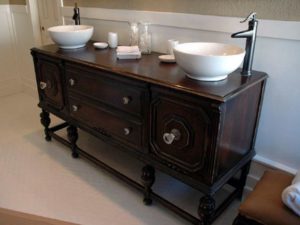 11. Consider including a chandelier over the tub or pendants at the vanity to make a statement.