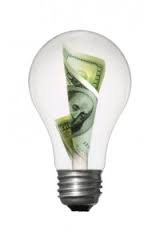 Take a look at these tips for saving energy this year at your home:
Reduce the temperature on your water heater thermostat. Water heaters are the second largest energy expense in your home. Repair any leaks or broken faucets that you have in your bathroom. These leaks can cost you money!
When you cook, keep the lid on the pot. this helps to conserve heat and energy. The size of the pot should match the size of the burner that you are using.
If you are not using lights, fans, computers or any other appliances, turn them off. Use timers and motion sensors for your lighting; they save you money and reduce the number of times that lights are on but not used. Use energy efficient bulbs as well to help you conserve energy and reduce your energy bill. The most popular is a Halogen incandescent bulb!