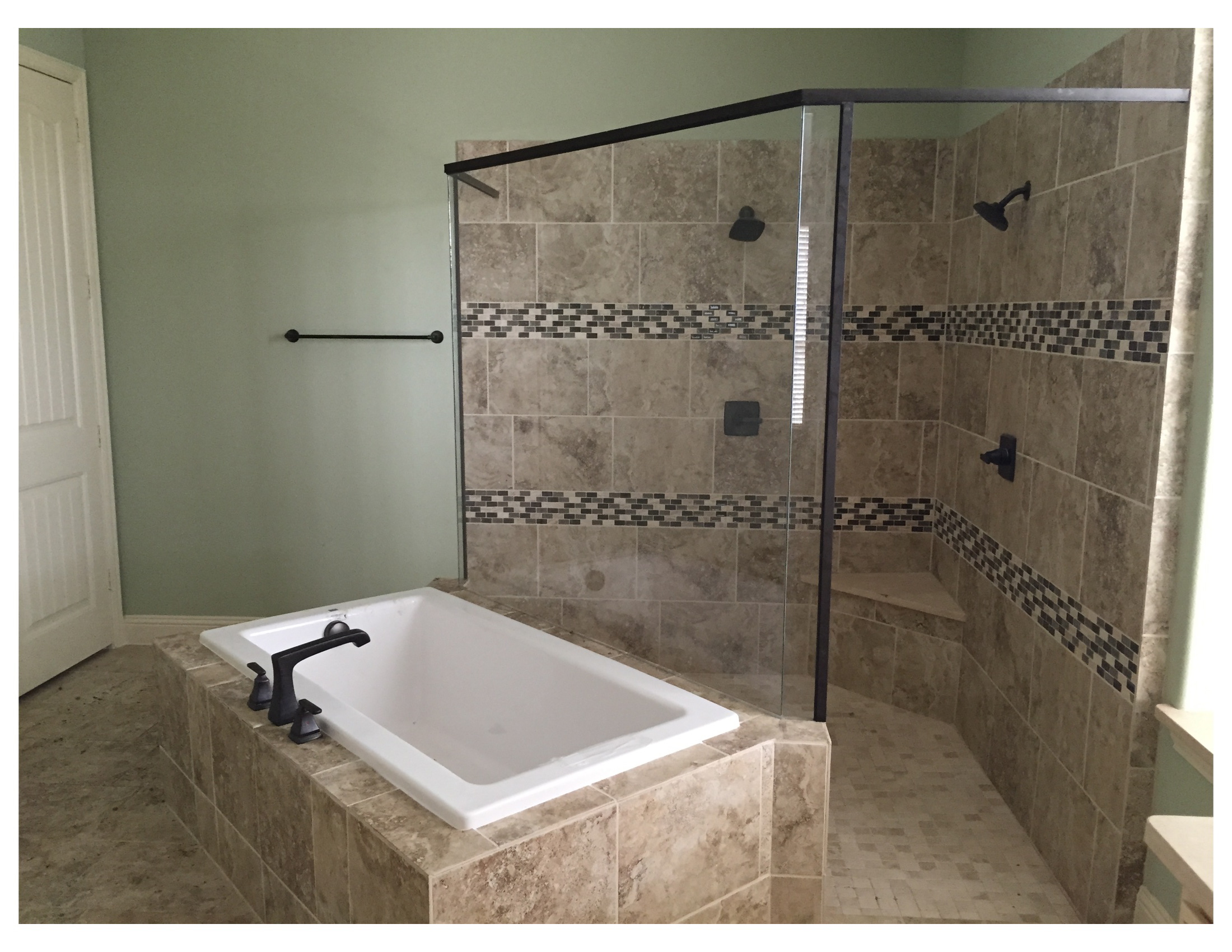 We are always told to focus improving the owner's retreat and the kitchen first in our homes to gain the most "bang for our buck" as it relates to the value of our homes. What are the trends that I am seeing in the DFW master bathroom?
For one thing, the focus seems to be creating a "spa like" atmosphere in the bathroom. Many owners are opting to only include an expansive shower if they do not have the room for both the tub and shower. After all, if you have a tub in another bathroom, you can typically free up some space for the larger shower, by eliminating the tub.  These 2015 showers are often built just like a "walk in shower" without doors and a lower threshold  to allow ease of just stepping inside. Consider including niches in the walls for soaps and shampoos; these can be built in an out of the way place so that the shower does not look cluttered. You can also include a small bench for shaving legs and double shower heads to increase the spa-like effect and add some sex appeal to the master bathroom.
What do you think of this 2015 trend?