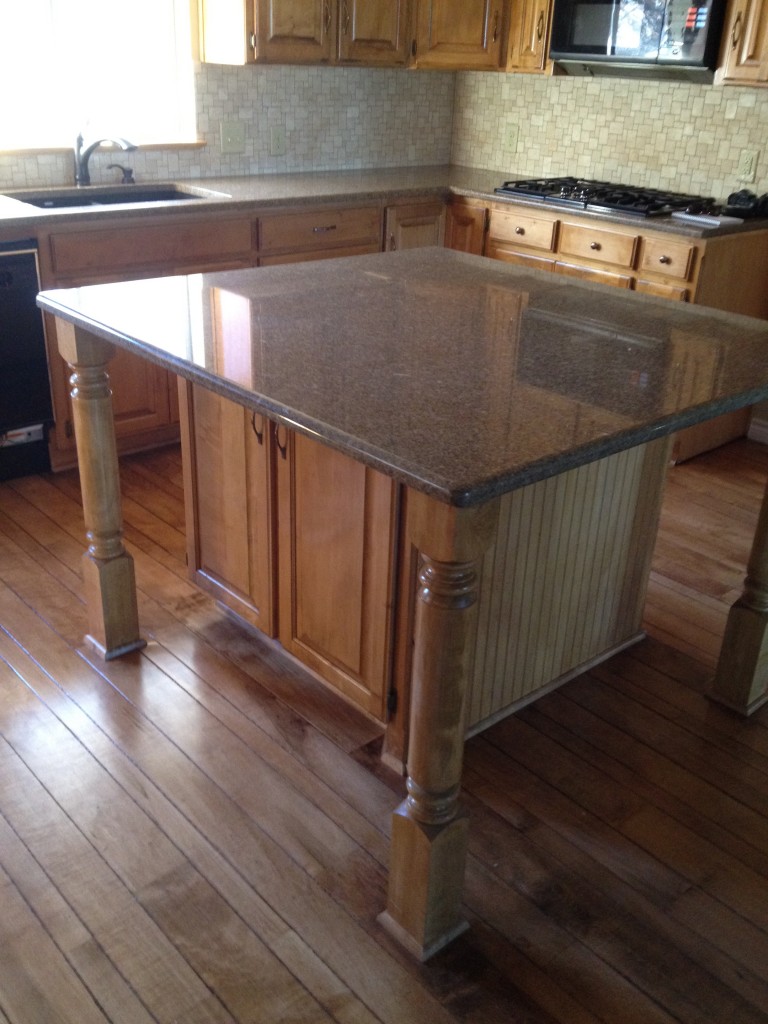 I just read a great article about updating your kitchen in order to sell it and wanted to share the ideas. The kitchen is such an important room to anyone buying or selling a home and changes there make a huge impact. However, instead of thinking about doing some upgrades to increase the value of your home for a new buyer, why not do these changes and enjoy them yourself. Why spend the time and money on making long overdo upgrades only to leave them for the family buying your home?
When you make the decision to change some of the surfaces in your home, take a look at a couple of important areas: remove that old tile or vinyl floor and replace it with a higher quality tile or even wood floor. Since the kitchen tends to be such a high traffic room, this change will be dramatic. If you use a new material that extends into an adjoining room, it will make your space "feel" larger. Remember to use larger tiles, 12″ or larger for a more current and high end look.
When you change your countertop and backsplash, keep in mind that low maintenance should be considered. If you do not want to keep grout lines clean and maintained, go for larger tiles with smaller or almost no grout lines for a cleaner look. Less to keep up with! There are many different surfaces for counters today, such as more inexpensive laminates, stone, concrete and many man-made materials. Keep in mind that all of these are available in an array of colors and any change will add a fresh new look to your kitchen.
If you consider doing just one thing, upgrade your faucet for a huge impact. You can purchase the new pull out faucets at most box stores, like Lowe's and Home Depot at a very reasonable price. Get one in a  new finish and add some drama to your sink area. Make sure that you select a style and finish that goes with the color and feel of the rest of your kitchen.
If you have an old fashioned fluorescent light box in the kitchen ceiling, it is time to remove it! Take that old box down and add a few can lights instead. Your kitchen will look more open and have better lighting for cooking. Get an electrician to recommend what type of lighting works best for you; there are different types of energy saving lights that are available today. If you are feeling a little adventurous and would like to add some lights, do so with the new pendant fixtures that can hang over an island or a bartop. They are so trendy right now and available at those box stores for very low prices.
You can definitely update your home with a new buyer or owner in mind, but why not make some changes that you can enjoy in your home? When you decide to sell your home, the work is already done!