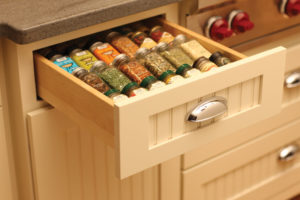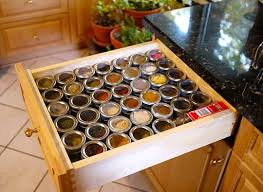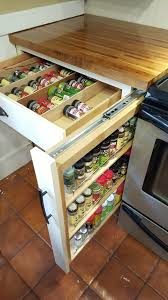 It seems like there is never enough storage in our kitchens; I hear that from all of my clients. I have noticed some novel ways of gaining storage for spices that do not look anything like the old spice racks that we are used to seeing. All of these are designed with convenience in mind so that whatever you are needing is in easy reach. I have heard owners say that they also want  the storage tucked away when they are not using it.
One of those creative ideas is a spice drawer converted from a standard drawer right near your cooking area. Take a look at retailers like Go-Go Gadgets or Container Store for the racks that will fit nicely into your drawer so that you can convert a drawer for your spices.
Another idea is utilizing a small space in the lower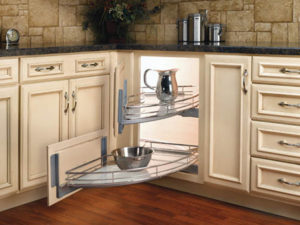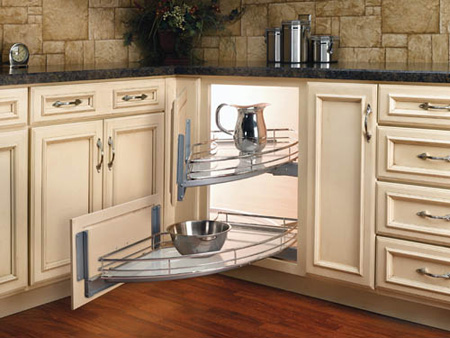 counter to create a hidden pull out spice rack on rollers. These can be constructed to coordinate with your existing cabinet faces and can have the sizes of shelves that you need to store your ingredients.
Consider adding a shelf in a recessed space that is not currently being used, like a niche on the side of a refrigerator or a lazy Susan in an unused corner cabinet. This is a perfect spot to store oils, flavored vinegars and taller spice containers.
Create a drop down spice rack in an existing upper cabinet, so that when not in use the spices are not taking up precious counter space but are recessed up into the cabinet.