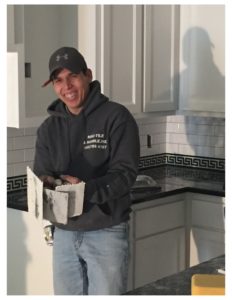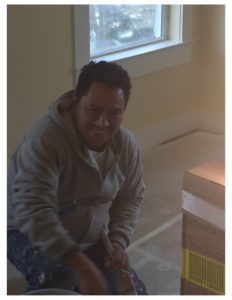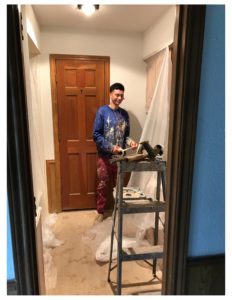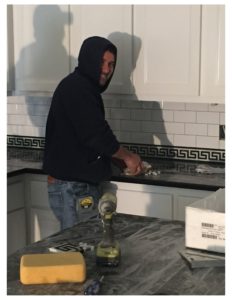 Many customers today think that they can manage a remodeling project on their home without the assistance of a General Contractor. Some can, but I have noticed some flaws in the idea of saving money by not using a GC since I have cleaned up messes from people not using a project manager, and I hear all the horror stories at cocktail parties and family gatherings. If you have the time, patience, contacts and product pricing that a professional can offer you, that is great and more power to you. However, just because the initial price is "cheaper" for you than with the contractor you consulted, does not mean it is a "cheaper" option once the work has been completed; if it actually does get completed. And isn't your time worth something?
A general contractor is much like a project manager and yes, they do get paid for managing the details of a home remodeling project. Their opinions, suggestions, trade partners, design help, product availability and other contacts do not come for free. Consulting and managing a home remodeling job is the way they make their living. Many of these professionals do a consultation and estimate for you, and provide you with ideas, photos of other work and testimonials from prior clients. The idea is that you will want to work with them once this has happened and so it is generally provided as a complimentary service! Once they are hired, the GC arranges all of the details of the process, including trades, materials, accurate scheduling  and updates with you throughout the project. Once the work has reached completion and the final payment has been made, you should be able to reach out to the contractor for warranty work. Does a door stick? A little paint touch up missed? Cabinet needs adjusting? You should receive help with warranty after the fact.
A reputable contractor will have liability insurance and certificates of insurance coverage on anyone who comes into your home. If not, you and your home could be at risk! If they do not, do you wonder why not? You should.
Sometimes it is necessary with the localties and municipalities to obtain permits, and inspections for changes to your home. If your builder, does not work well with the cities and tries to avoid doing these requirements, red flag. This protects you and your investment!
A reputable GC only uses licensed people for the mechanical processes in your home. That means licensed plumbers, electricians and HVAC who know current building codes and requirements. No shortcuts in these areas are ever a good idea.
If you find that a GC does not call  you back at the early stages of your relationship, does not update you on a regular basis and does not follow up and explain to you the scheduling of your work, run away! If your project manager, asks for more than a deposit to start the work, run away! Some big box stores even require 100% of the money for labor and materials, upfront. Before one bit of work is started, 100%; does that instill confidence for you? They may be cheaper, but at what cost?
A GC with a positive and realistic approach instills confidence in the customer, in the trade partners alike. When something does not go according to the plan, and that happens a lot in a home remodel, you should be contacted immediately with options for you to select from. No reputable professional will not show up or will try and hide issues that you need to know about. You should see the face of your contractor on a regular basis when your project is underway.  When you are at work during the day, that person will often open and close the job, assure you of which workers have arrived and make sure that the work is being completed. She should be there!
Many building contractors have connections with flooring, paint companies, appliances, etc., and can extend better pricing to you than what you might find in a retail store.  It may only be a few dollars, but it is a benefit to working with a professional.
So saving money is often the rationale behind not utilizing the services of a professional building supervisor, but ultimately you are the one responsible for everything, if you do it yourself. Are you aware of building codes and requirements? Are you aware of proper building processes and procedures? Are you sure you are getting the best quality of work when you don't do this for your living?
Consider using a professional for remodeling your home. Do not consider a cheaper alternative for your most expensive possession!