c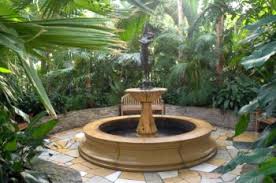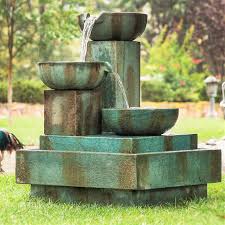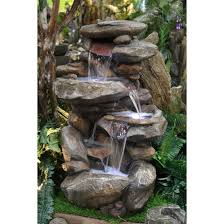 So many times, we concentrate our efforts on the interiors of our homes and forget about the outside of the home. If you enjoy spending time outside and almost consider your patio, covered porch or pergola another living area, consider adding something to the out of doors, that will appeal to all of the senses. Create a peaceful space with an outdoor water fountain!
Trickling water, greenery and colors of nature will help you to create a relaxing oasis in your yard, by using a fountain to be the focal point of the space. Depending on the size of your yard and the style of your home, there are so many sizes and shapes to select from. Sometimes a fountain can be used as the centerpiece of a bed or garden area, or simply a stand alone display.
If this type of outdoor artwork appeals to you, check out the local garden center for the actual fountain and help in getting it installed.  Then sit back and relax!