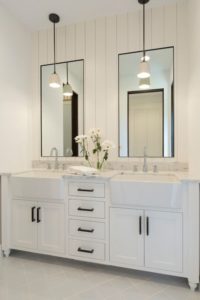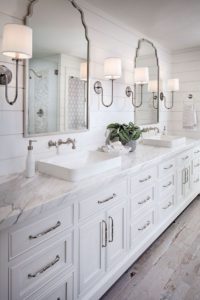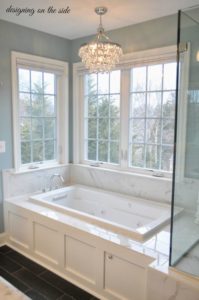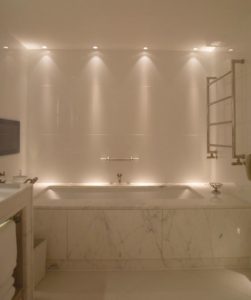 The master bathroom in 2017 is an extension of your home with lifestyle, color palette and even a degree of elegance that you might want every time you step into that space. Lighting is a critical element of any room and the bathroom is no different. Consider including light fixtures that you might find in other areas of the home. A chandelier over the bathtub, sconces alongside the vanity mirrors, pendant lighting and even subtle up lighting in the areas that you might want additional atmosphere.
Think about being creative with your finishes, too. Every metal surface does not have to match identically. There are so many choices today that you just need to let your imagination run wild. Create that bathroom space the expresses your personality, a haven for your soul.
Check out the ideas above to get you started!