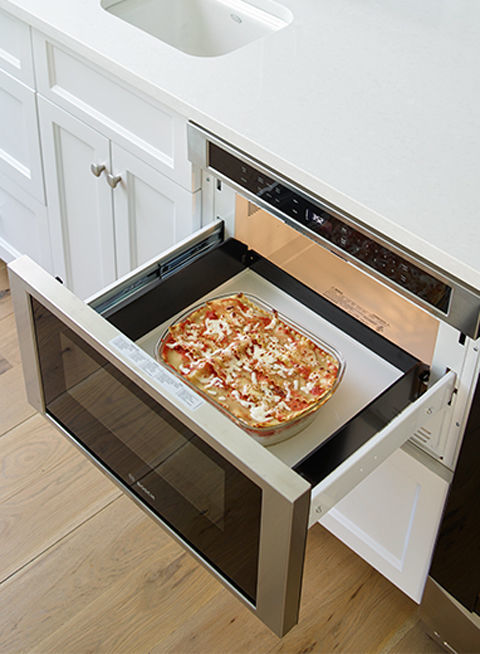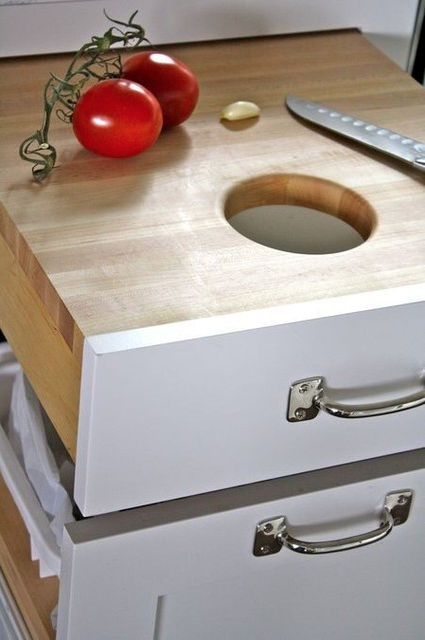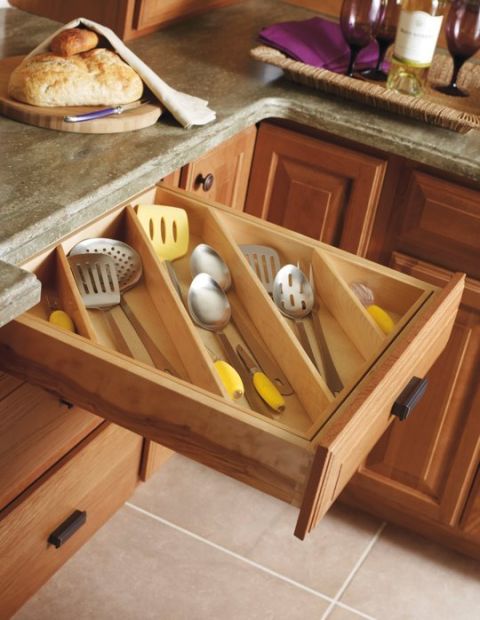 If you could see all the options for creating a cool kitchen cooking environment, consider the addition of a few trendy ideas to your kitchen remodel in 2016.
Do you every find yourself needing to keep a casserole or other dish warm while you prep the rest of the meal? A new warming tray in a lower cabinet fits the bill. Tucked out of way but truly a small luxury, creates such a convenient addition to your new kitchen.
While cutting veggies for a salad, would it be convenient to have the cutting board, sink and garbage all in the same spot? Add an opening in your cabinetry that drops to the trash and again, convenience!
Utensils giving your drawer oragnaization a frustrating fit? Add a drawer designed for oversized serving and cooking utensils for another addition to the kitchen that reflects your desire for an organized and convenient look.
Take a look at the photos above for some great ideas for 2016!