If you are interested in improving your kitchen in function as well as design, you need to pay close attention to the "work triangle" or "efficiency triangle" , of your kitchen. This is the layout of the work areas in the kitchen that affords the cook with the optimum lengths and spaces located between the various sections of the kitchen. Typically, the sink is placed in the middle of the oven and refrigerator,with the food preparation surface located between the oven and sink.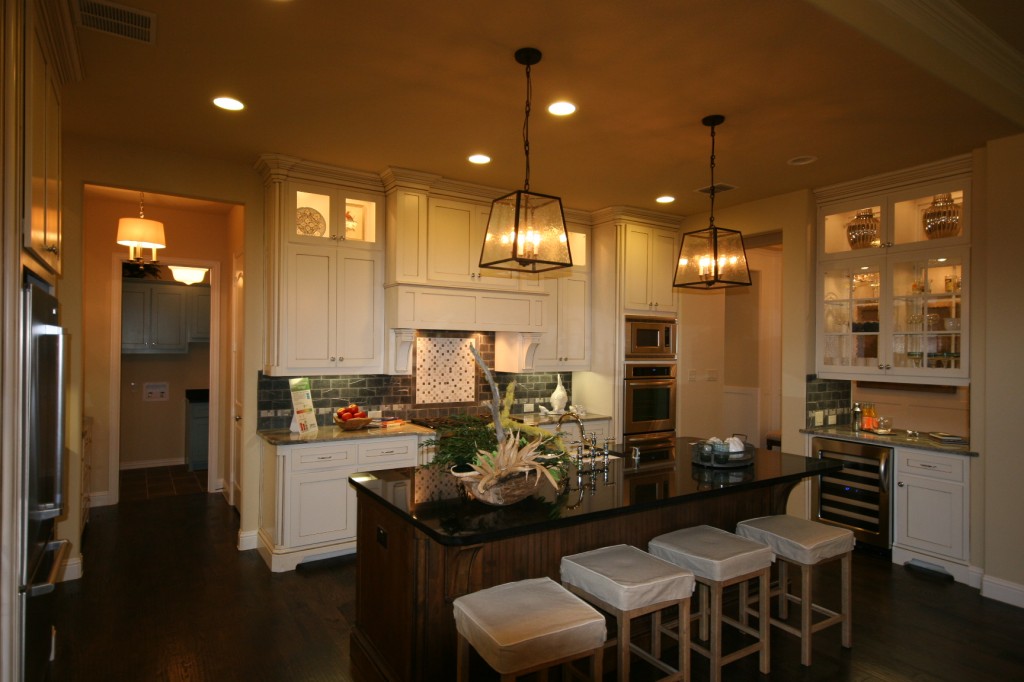 Well-placed storage and appliances with proper counter heights keep the food preparer from suffering due to wear and tear on the body.
You may also want to replace your flooring since floors in our kitchens get so much traffic! Stone, tile and even wood floors with polyurethane are durable and comfortable alternatives.
Changing your kitchen lighting can affect the mood of the room as well as contribute to more efficiency since you can see better. Recessed cans are not nearly as popular as they once were, now being replaced by smaller pendant lights and smaller lights suspended from the ceiling for more directed lighting.