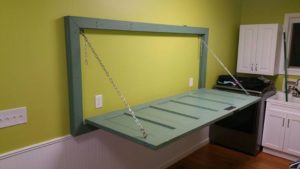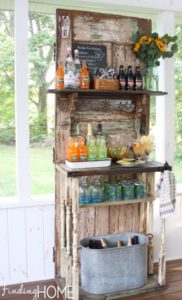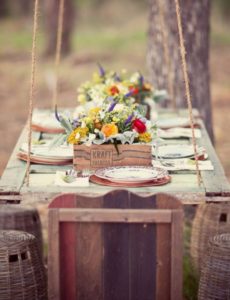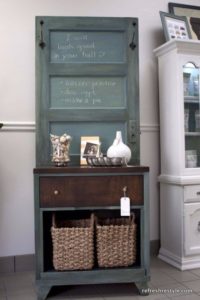 Have you ever seen a neighbor or friend who is remodeling their home and a change out of doors is included? Maybe, you have done the same thing? Does it kill you to see when the old doors end up on the curb for the trash guys to dispose of? I hate seeing the waste and although I completely understand the concept "out with the old and in with the new",  I still always end up looking for ways to repurpose the old materials that I discard.
When you consider that a door is typically just used for entering a exiting a room or a house, the ideas above show truly creative ways of re-purposing those old doors.
A folding table for your laundry room that folds up and away when not in use.
An outdoor bar is so cool for entertaining outdoors.
Check out the cool hanging picnic table.
Make your own hall tree.
There are so many ideas for DIY projects with old materials. I love the site Boredpanda.com for more ideas than I could ever come up with. Take a look!