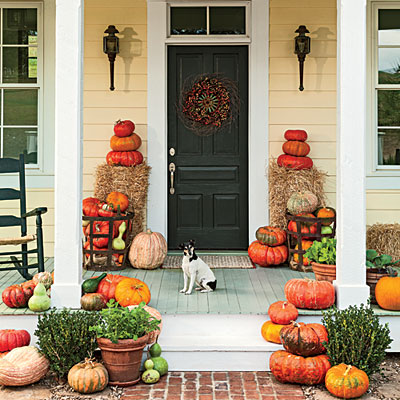 For many of us, fall is the time to pull out all the stops to decorate our homes. Starting with the front porch, and door, pumpkins are everywhere. Using the beauty of nature, we can add color of all kinds with baskets of gourds, pumpkins, mums and pots of greenery.  Stack them, cluster them and pile them up. More is better! Add a bale of hay or cornstalks to really create a homey approach.
When adding a wreath to your font door, consider using colors that will jump out from the door.
Get creative and enjoy the beauty of the season.
Southern Living has so many great home decorating ideas; check it out!