I recently read an article in which I found an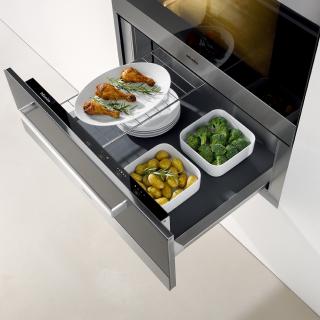 article about kitchen appliances and what owners are adding to their kitchens today.
As it turns out, one of the most wanted appliances today is a warming drawer! I used to see these in high end residential kitchens and then of course, restaurants have used them for years, but now they are available to many consumers.
The benefits to including a warming drawer is threefold: you can keep any multiple meal courses warm at the same time, warm plates for an enhanced dining experience and also free up your valuable oven, and countertops spaces while entertaining.
The attached photo shows an example of a warming drawer by Miele-beautiful!