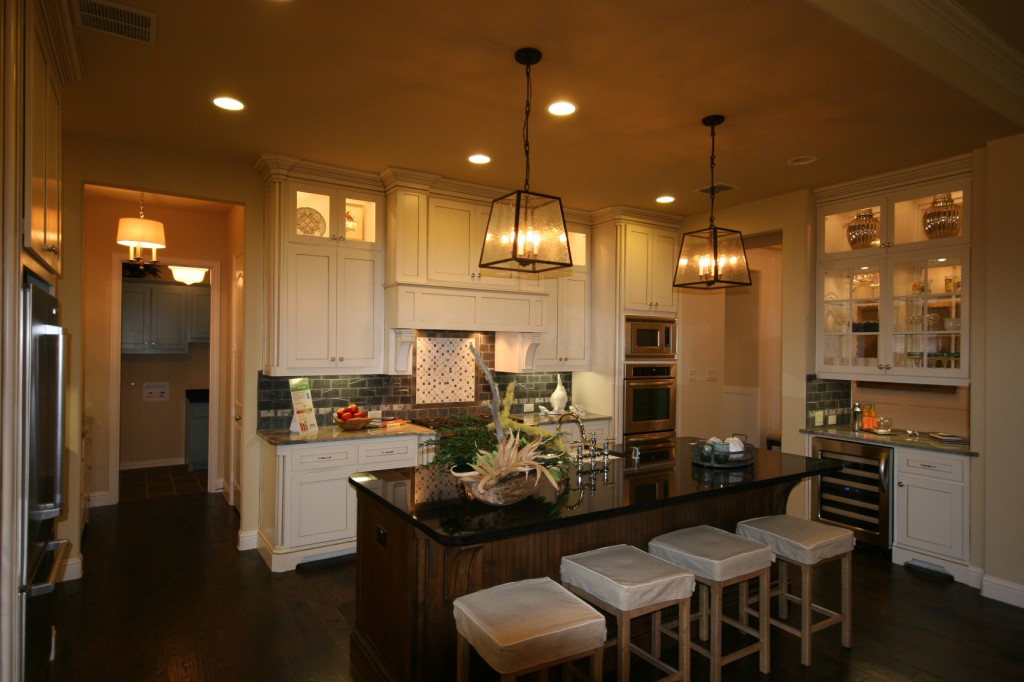 Kitchen cabinets make or break the look of a kitchen. Great kitchens have cabinets for storage, convenience, display and of course for beauty and design. If you love the look of today's kitchens, you will notice many kitchens feature 2 finishes on the cabinets and countertops. Take a look above at the glazed perimeter cabinets and the stained island-what a beautiful room! You will notice that the countertops featured are 2 different materials as well.
Cabinets in the kitchen are also being used for displaying dishware, holiday pieces and pottery. In order to do a proper display, glass for the inserts on the doors and on the shelves will help to make the pieces pop. Consider adding lighting above for a truly stunning way to display your special pieces in your kitchen cabinets!
If you are replacing the cabinets in your kitchen, think about adding furniture style feet and special trim to the base cabinets for a more current looking cabinet. Include door handles and hardware to match your faucets or lighting. Large pendant lights over an island or bar top really help to reveal the beauty of the finishes atop the cabinets and provide needed lighting for meal preparation.
Take a look at what is being shown in builder model homes today for the latest decorating and cabinet trends and ideas!